Regular price
$960.00 USD
Regular price
Sale price
$960.00 USD
Unit price
per
Sale
Sold out
Included in the Certified Practice Kit:
48 - 3 oz Spray Bottles
48 - 12 oz Refill Bottles
24 - Single Arch Appliance Containers
24 - Double Arch Appliance Containers
8 - Tear Off Information Pads/Instructions for Use 
4 - In Office Counter Display Boxes
60 Minute Infection Prevention & Compliance CEU Course
View full details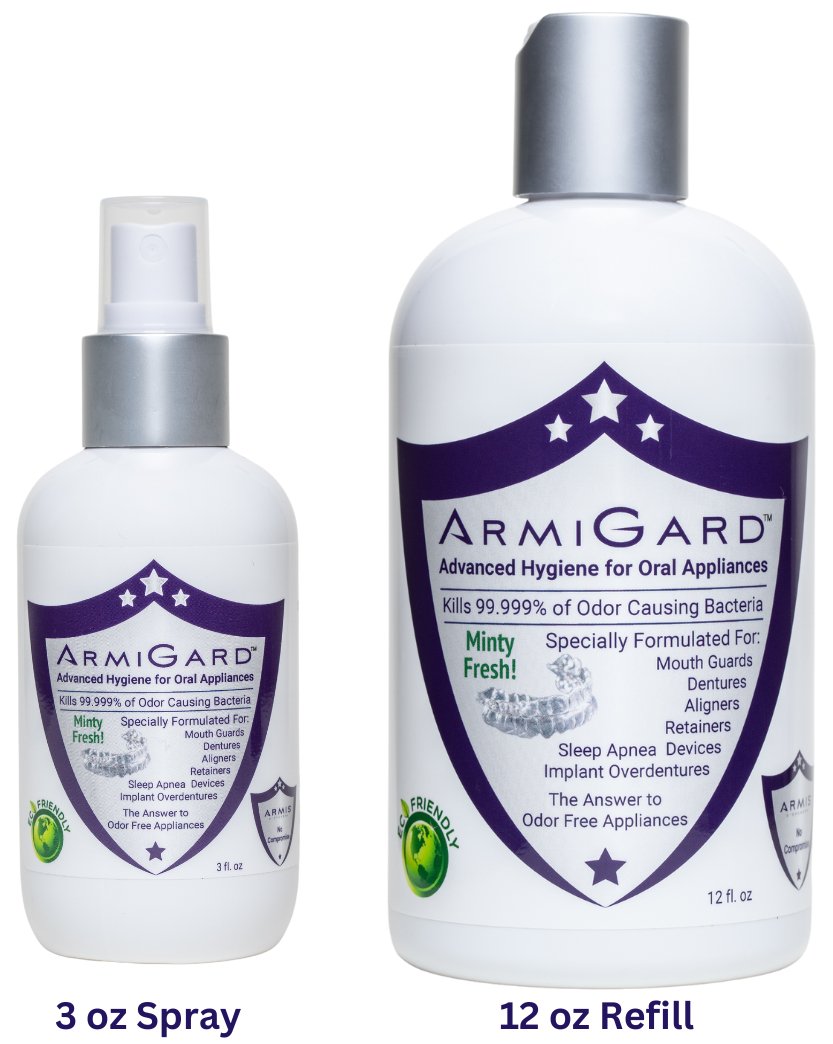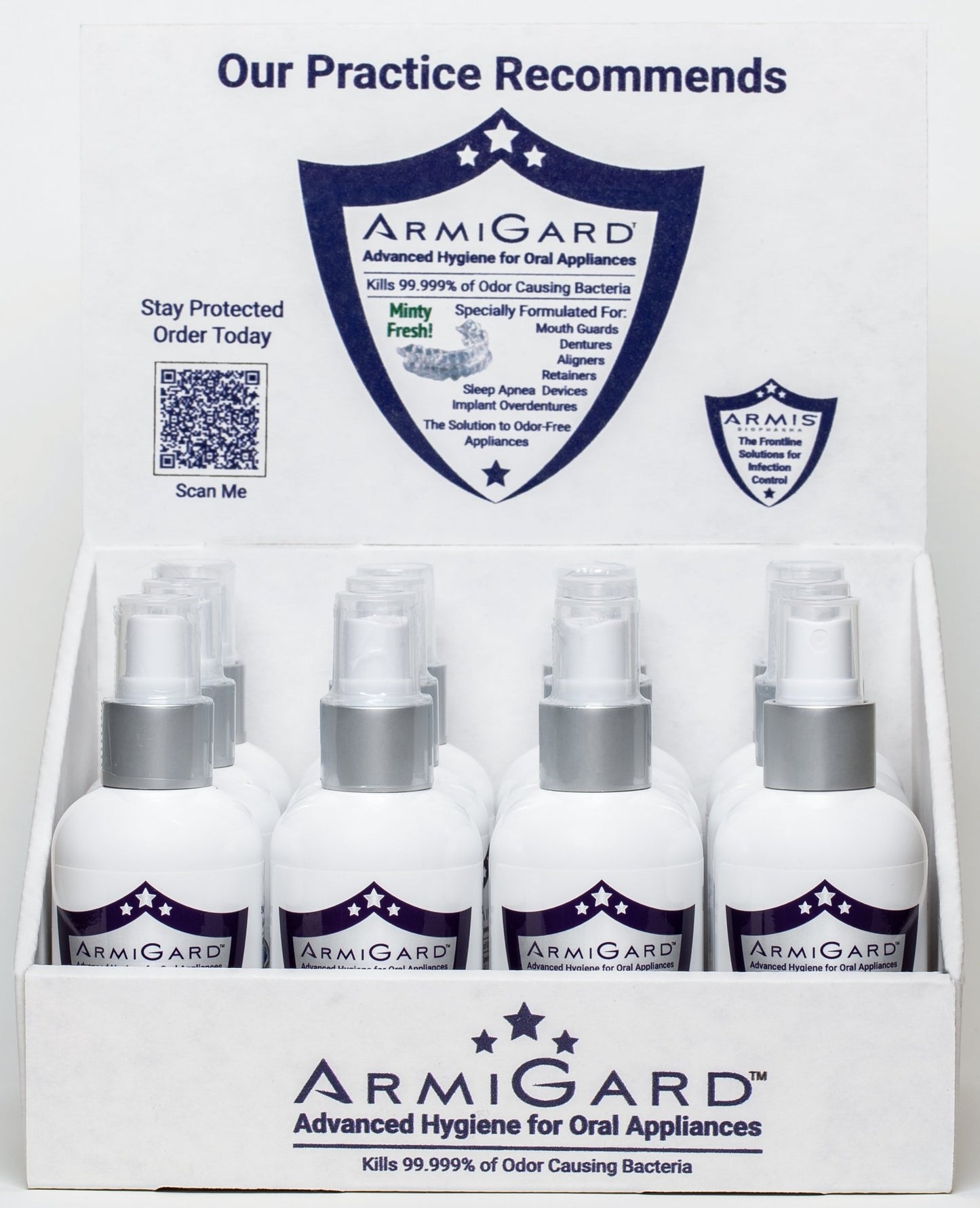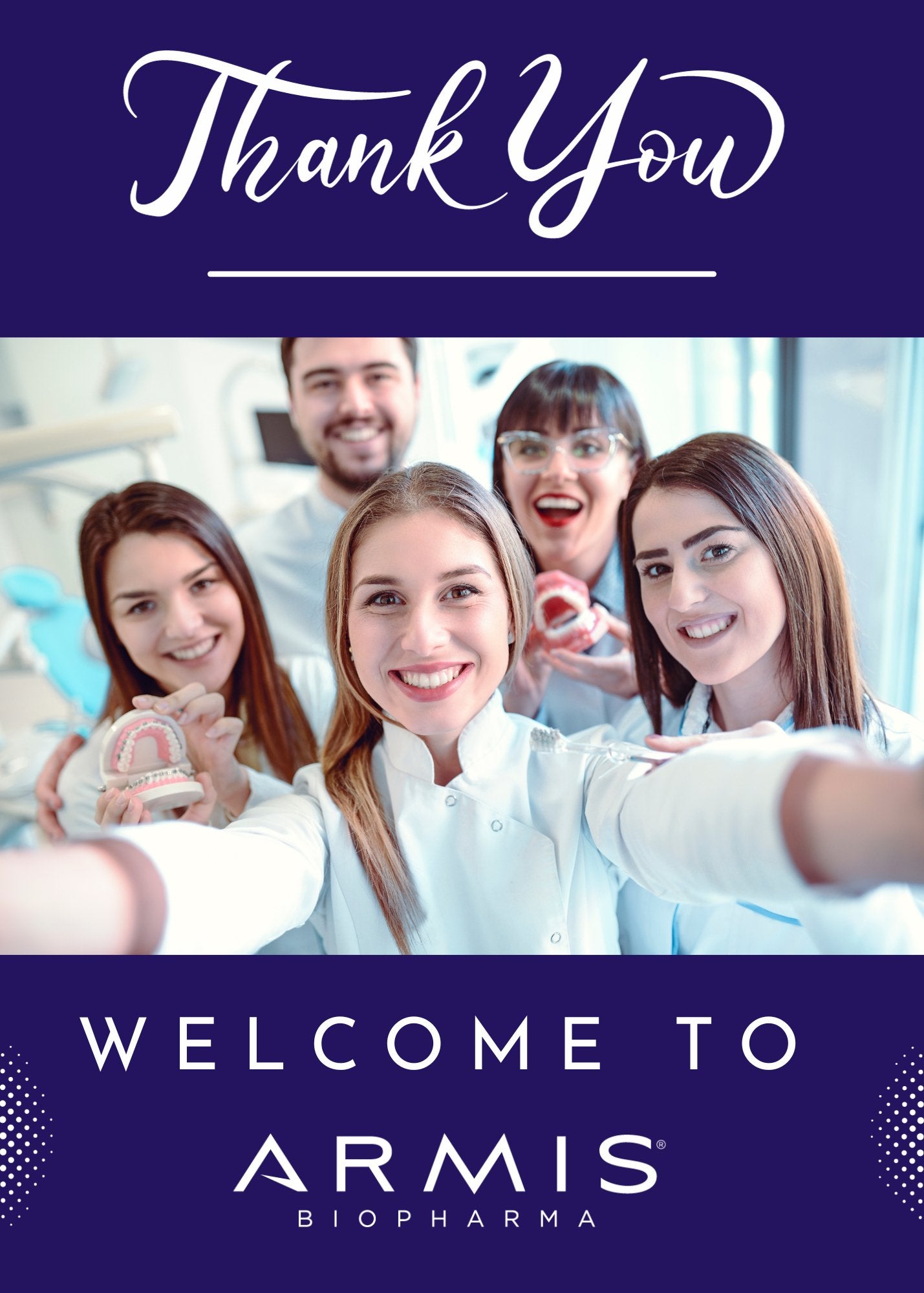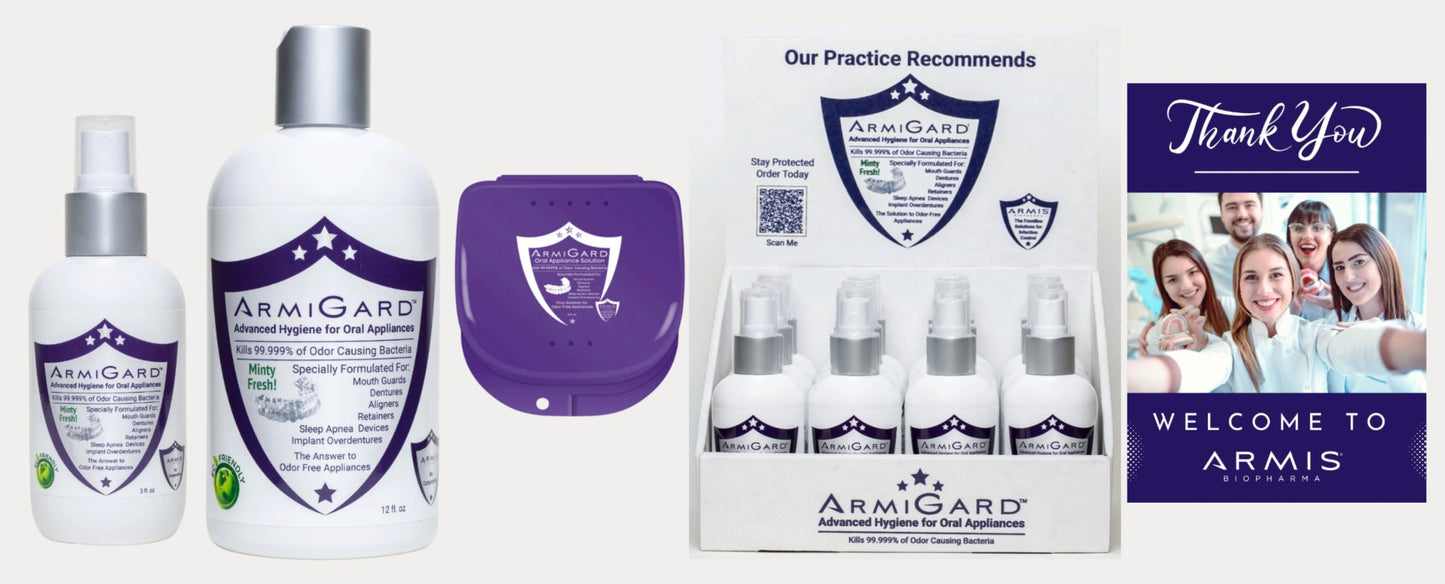 Quick Start Kit Inclusions
48 - 3 oz Spray Bottles
48 - 12 oz Refill Bottles
24 - Single Arch Appliance Containers
24 - Double Arch Appliance Containers
8 - Tear Off Info Pads/Instructions for Use
4 - In Office Counter Display Boxes
60 Minute Frontline Protection Staff Training
technical specifications
4.5" x 5.5" ; 3 oz.
6.25" x 3" ; 12 oz.
Appliance Case Dimensions
2.5" x 2.6" x 0.9" ; Single
3.8" x 3.8" x 2.7" ; Double
Info Pads/Instructions for Use
Counter Display Box Dimensions
Use For All Dental Appliances
ArmiGard™ is specially formulated to kill germs found on aligners, retainers, mouth guards, sleep apnea devices, removable braces, implant overdentures, and dentures.
Kills Odor-Causing Bacteria
The mild pH and gentle cleaning properties in ArmiGard™ protects your investment from discoloration and damage from harsh abrasives found in other inferior products.
Easy to Use in Three Steps
Spray, Wait 3 Minutes, Rinse & Smile!
Eco Friendly
ArmiGard™ is safe and free of harsh chemicals, no toxic residue, breaks down into air and water, no special personal protection equipment required, no special handling, storage or disposal instructions required.

ArmiGard™ will not harm hard surfaces, plastics, rubber or materials used in dentures or other oral appliances.
Fast Shipping
Count on our fast shipping for timely delivery, ensuring your kit arrives safely and with no issues.
Secure Shopping
Shop safely with our secure payment gateways, protecting your personal information.
Proactive Care
Our dedicated team is here to help. Contact us via phone or email for assistance.
reviews from delighted customers
I met Debbie Z. at the CDA Conference in California in June, 2023 and she gave me a sample of ArmiGard for my oral sleep device. I've loved using it because my splint feels fresh every night!

I've also noticed how fast it is to use and how my appliance is clear again.

Thank you Debbie Z. and ArmiGard for making my appliance feel great again!




I'm a sports guy and go through a lot of mouth guards. The main reason is because I don't ever clean them; I just throw them in my bag after a game (or practice).

ArmiGard is so fast and easy-to-use I'll save so much time (and money) on clean mouth guards.

Thanks for putting this product out. I'm telling all my buddies about ArmiGard!




So once the patients started using ArmiGard, it was quite amazing the difference in the cleanliness of the appliances.

One of my patients' retainer had picked up a green hue from mouthwash that she was soaking it in. The retainer actually turned clear after she began using ArmiGard!

I also personally use it for my own retainers and I'm very impressed with how clean everything stays with ArmiGard - much better than with typical denture cleaners!
Follow Us on Social Media